The owners of Towers, David and Thalea Torres, both started in construction at a young age and moved on to work for many years in large scale commercial construction as can be seen on our resume pages. However when we started our own firm in 1994, we got involved in residential construction and found that we had an affinity for it. We both enjoy working closely with owners to "build their dreams". The following explains how we work and why our clients keep coming back to us again and again: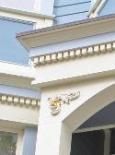 COMFORT: Going through a construction project is always challenging, but we work very hard to make the process as comfortable as possible. Often our clients stay in their homes while their project is in progress and we make sure everything is kept safe and properly barricaded. Clean up is constant and utilities are kept on with minimal interruption. And, because clients will have to live with their neighbors long after we are gone, we work diligently to insure positive neighbor relations are maintained with respect to working hours, noise, parking etc. We find that our most appreciative clients are those who have already been through a difficult remodel.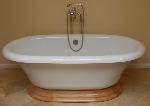 COST: Cost, of course, is always an issue regardless of a client's budget. Whenever possible, we offer value engineering advice (ways to keep costs down while still maintaining quality). But furthermore, we do all of our work on a "Not to Exceed" basis. This means that we give the client a firm price for the work and then we keep accurate track of the costs. If the project goes over budget, the client pays the quoted price. If the project cost comes in lower than expected, the client gets the savings. Most owners aren't even aware of this option (and also very few contractors are willing to do it), but we have made it our standard practice because we know it is the fairest way to work with our clients.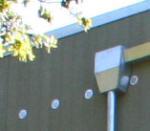 GREEN BUILDING: These days "Green" is the big catchword in the building industry. The reality is that we have been environmentally conscious since back in the days when the term "green" usually referred to areas of a golf course or the color of leaves. Thalea did her senior paper in college on "Energy Use in Buildings" which looked at alternative energy solutions. We are both well versed in the recycling of construction materials, utilizing recycled and environmentally safe products and most of all, saving energy, and we'll be happy to help you incorporate these concepts into your project.



OUR COMMITMENT: Like many good contractors, we are committed to providing quality construction for a reasonable cost. Additionally, our goal on every project is to have our clients be as pleased at the end of the job as they were when the work began. We constantly aim to be at the top of the list of contractors that clients would use for their future projects or would recommend to their business associates, friends or family.



THE LAST WORD: As our past clients already know, we can both
be counted on to always give our honest opinion and more importantly,
we truly care about our customers.